2020 Great American Main Street Award Winner
Share on Social
Array
(
    [networks] => Array
        (
            [0] => facebook
            [1] => twitter
            [2] => pinterest
            [3] => linkedin
        )

    [has] => Array
        (
            [facebook] => 1
            [twitter] => 1
            [instagram] => 
            [pinterest] => 1
            [houzz] => 
            [linkedin] => 1
        )

)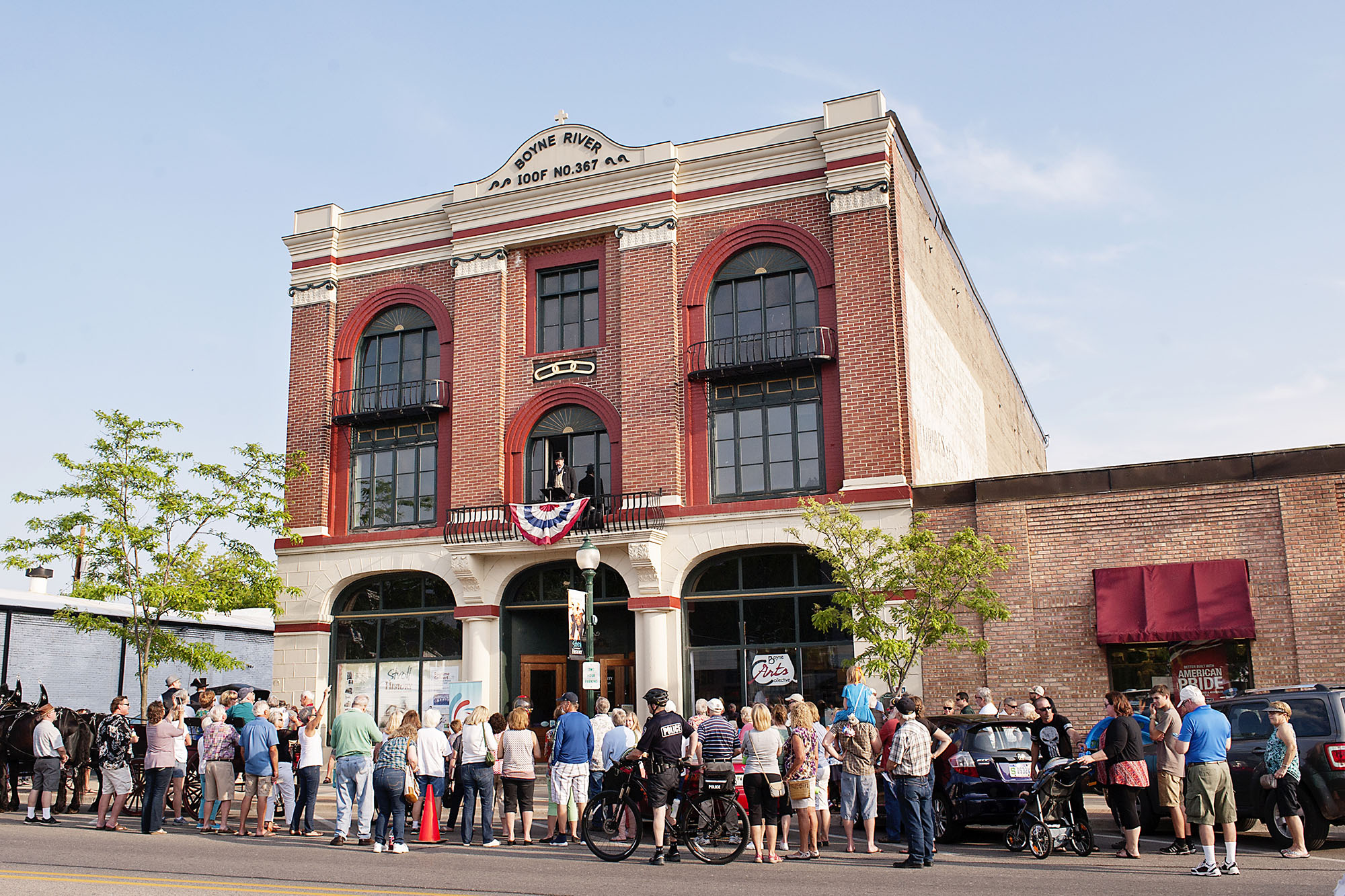 Boyne City Main Street in Boyne City, Michigan is one of three winners of the 2020 Great American Main Street Award (GAMSA), which recognizes communities for their excellence in comprehensive preservation-based commercial district revitalization. Selected by a national jury of community development professionals and leaders in the fields of economic development and historic preservation, Boyne City is being recognized for turning their previously industrial downtown into a thriving destination to live, work, and play.
Boyne City – 2020 GAMSA Winner
At a Glance
Main Street America Program: Boyne City Main Street
Coordinating Program: Michigan Main Street
Year Organization Founded: 2003
Population: 3,740
Public and Private Reinvestment: $45,545,565*
Net New Businesses: 91*
*Since Main Street America program began
The Boyne City Main Street program has been a catalyst for economic development. Since the Main Street program got its start, the downtown has seen 91 net new businesses and has a vacancy rate of just 1 percent, down from 5 percent in 2003. The program supports a diverse mix of year-round small businesses, regularly convenes business owners to find new ways to support them, and has championed data-based recruitment and retention efforts.
Throughout the pandemic, Boyne City Main Street has ramped up their small business support, completing multiple rounds of calls to every downtown business owner to check on their needs. The Main Street program has focused on connecting business owners to funding opportunities, helping them get online, and connecting merchants with resources to safely reopen.

While Boyne City has become a popular tourist destination, the Main Street program has deeply invested in its residents. As its downtown grew, Boyne City Main Street has helped tackle an issue facing developing commercial districts across the country: workforce housing. In partnership with the Boyne Area Chamber of Commerce and the City of Boyne City, several workforce housing initiatives are underway downtown. These multi-use projects will provide income-adjusted housing units, commercial space for shops and restaurants, and market-rate units, which will add substantial revenue to the Main Street budget, provide much-needed housing for the workforce, and add to the vibrancy of downtown.
"The partnerships Boyne City Main Street has been able to build helped get them where they are today," said Laura Krizov, Manager of Michigan Main Street. "They are so deserving of this award because of the great program they have been able to build. They have worked the Main Street mythology over the last 17 years and the comprehensive approach to revitalizing and managing their downtown is what has brought them to where they are today."
Boyne City Main Street has developed strong partnerships to move their initiatives forward, raising $16,412,766 in public reinvestment and $29,132,799 in private reinvestment since 2003. When Boyne City needed to move their farmers market inside for the winter, they worked with a range of partners to rehab a pavilion downtown. After seven years of fundraising, Boyne City completed the pavilion, which now hosts the farmers market and other events.

"Although the Great American Main Street Award says 'Boyne City Main Street' on the plaque, the award is really for every member of our community," said Kelsie King-Duff, Executive Director of Boyne City Main Street. "It is for anyone who has shopped at our unique stores, eaten at one of our restaurants, attended an event, and helped make Boyne City what it is today. This is a wonderful way to celebrate what we've accomplished so far, and a great reminder that we're just getting started.