Here is what you need to know
Alcoholic beverages that are consumed in the Social District Area of Boyne City must be purchased from establishments that have received a special Social District permit issued by the state.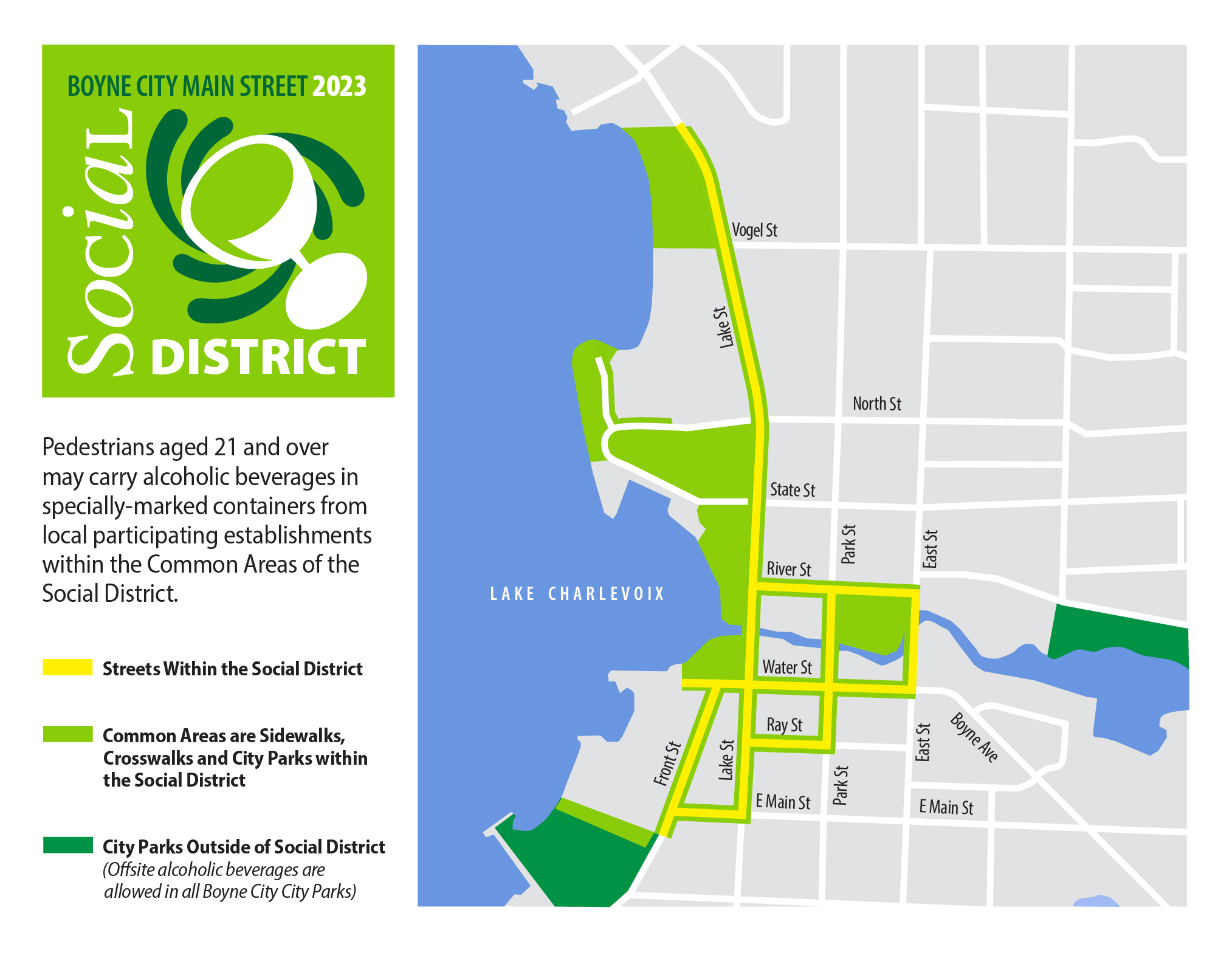 Participating establishments may sell alcoholic beverages for consumption in the Social District between the hours of noon and 10 pm. All purchased beverages must be in a logoed, non-glass cup, with the appropriate Social District label.
Under state law, alcohol brought into the Social District or purchased at any other business within the District may not be consumed in the Social District but may be consumed in designated city parks, per current city ordinances.
The common area for consumption are the highlighted yellow sidewalks, as noted on the map. Please take note of the areas where consumption is not allowed, including crossing in the street. It is a state law that alcohol may not be consumed on or in any street area that has not been closed to traffic. When you come to a corner, carry your cup until you cross the street.
We kindly request that you follow the policies of individual businesses regarding taking your drink into a store. State law does not allow taking an alcoholic beverage purchased at one establishment to another for consumption nor does it allow taking an alcoholic beverage into a restaurant that does not have a liquor license of its own.